2019 Summer Camp - Deposit Only
Description: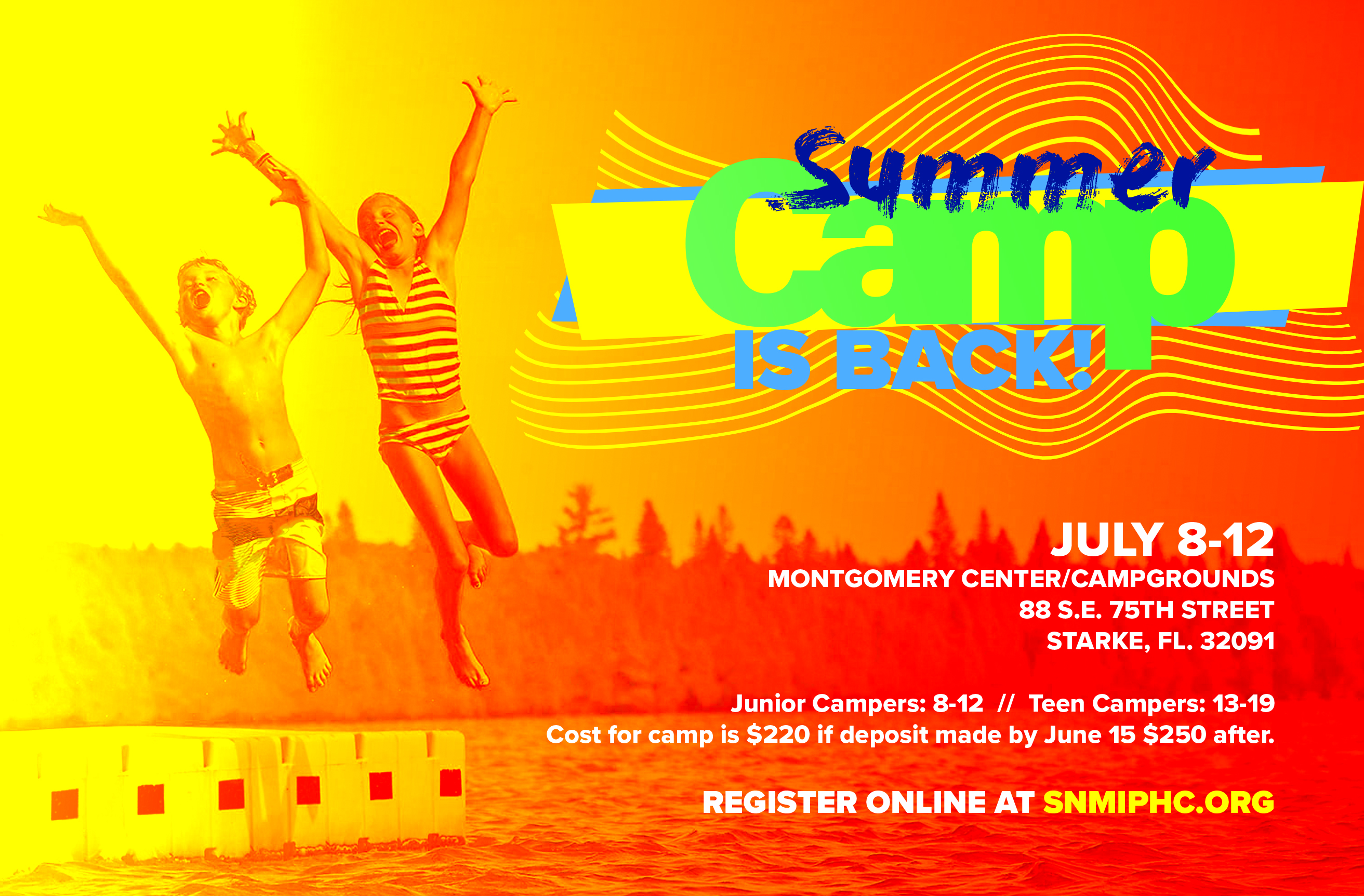 Summer Camp is Back!!!
We have a new camp location and lots of new activities.  Join us at Montgomery Center and Campgrounds, where we will have the camp exclusively.  Camp will begin Monday, July 8th at 1:00 pm and everyone should be picked up by 11:00 am on Friday.  During that time, we will be having powerful services and loads of fun.  This week will be life changing, so come expecting and bring a friend with you.  The cost for camp is $220/person.  This is lodging, meals and all activities for the week.  You must bring comfortable clothes and shoes, a modest bathing suit, bedding and all personal items.  Don't forget towels and washcloth with a little spending money for the Snack Shack.
Reserve your spot by paying your $100 deposit, then bring your balance at Camp check in.  Camp space is limited, so save your spot by registering early.  After June 15th the price jumps to $250!  Need more information?  Email Rachel King at rking@snmiphc.org
Event Registration and Ticketing Powered by Event Espresso